Sustainability is a growing global trend.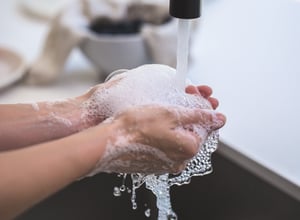 Green products vary from industry to industry. "Green" is an umbrella term describing how a product is better for the environment. In HI&I cleaning products, green refers to being mindful of human and environmental health.
Sea-Land offers product lines that meet a variety of green initiatives. These products will help you meet your formulation goals and stay current with consumer trends.
Green Product Considerations:
Safer Choice Standards


Chemicals registered with

Cleangredients.org

have been pre-approved to meet the U.S. EPA's Safer Choice Standard.

Readily Biodegradable


Readily Biodegradable: Biodegradation >60% within a ten-day window over 28 day period or as defined by the specified method, OECD 301(A-F)

Biobased


Products derived from plants and other renewable materials. USDA Certified products have been tested and passed minimum biobased content requirements as defined by the BIOPREFERRED® Program.

Regulatory Changes


Current regulatory changes include compliance with 1,4-Dioxane regulations in New York and California.
Information on this page is presented to assist you in evaluating our product. It is intended for use by persons having technical skill at their own discretion and risk. We do not guarantee favorable results, and we assume no liability in connection with its use. This information is not intended as a license to operate under, or recommendation to infringe, any patent covering any material or use.