Kao Chemicals Europe provides key surfactant technology for modern metalworking formulations that are crucial for water miscible fluids. Two additives provided by Kao, AKYPO® RO 50 VG and AKYPO® RO 90 VG, are co-emulsifiers and lime soap dispersants with long alkyl chains (C16-18) and a moderate to high degree of ethoxylation.
AKYPO RO 50 VG and AKYPO RO 90 VG feature the following primary properties: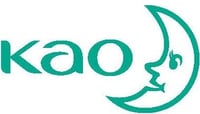 Hard water stability
Outstanding lime soap dispersion power
Multifunctional co-emulsifier / stabilizer
Supports corrosion prevention
Easy handling and formulating
Globally registered
Environmentally friendly
These properties will help enable your formulations to successfully meet the increasing demands of your customers:
Longer fluid lifetimes
Improves concentrate and emulsion stability
Lower maintenance costs and increased production due to clean fluids
Helps foam control
Assists lubricity for increased tool lifetimes
Mild labeling and environmentally friendly metalworking fluids
Along with the AKYPO trade name, Kao Chemicals Europe's other additive brands for metalworking fluids include AKYPO® ROX, KAO FINDET, AMIDET® and FOSFODET®.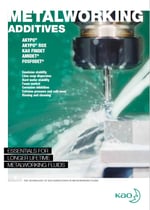 Download the Kao Metalworking Additives Brochure